Locally Owned& Operated

QualityCraftmanship

Made for You.Every time.
We also offer new window installations for remodels, new homes, apartment complexes, and more. We even offer special discounts for bulk installations as well as for nonprofits.
Reach out today!
In Most Cases, You Don't Pay a Dime Until We Show Up To Install Your Windows.
We don't ever want our customers to worry about whether or not their money is in safe hands. That's why we front all the costs until we're at your house to work, in most cases. That means we'll take your late-night call, drive all the way to your house, offer you a full assessment and quote, discuss all your options, order your windows, and schedule your installation—all for free. It's completely risk free to reach out and see how we can help you.
Connect with Us on Facebook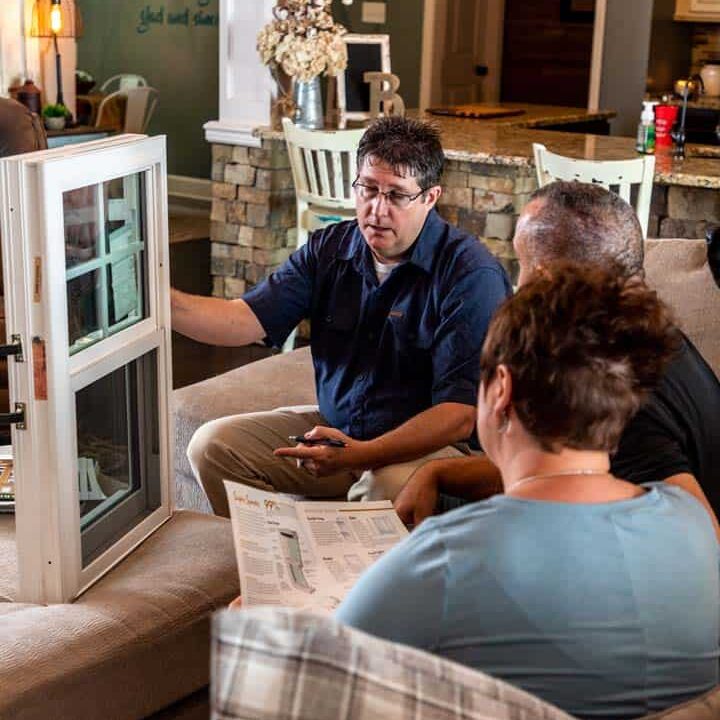 Our Commitment to The Community We Serve
At Manning Windows, we believe in two things:
Top-quality craftsmanship delivered by experts at fair prices
Friendly, gracious service with a smile while we're out working in our community
That's why you'll see those qualities shine through in every window we add to your home. With focused attention to detail and respect for some of your biggest investments, we will see your project through to the end and make sure you are satisfied with the results. Our entire business is founded on friendliness and quality. Learn more about our story here.
Give Us A Call To See How We Can Help
Request a free consultation by calling us, or filling out our contact form.